Robles triumphs in Men's 110m Hurdles
2008-08-21 14:16:07 GMT 2008-08-21 22:16:07 (Beijing Time) BOCOG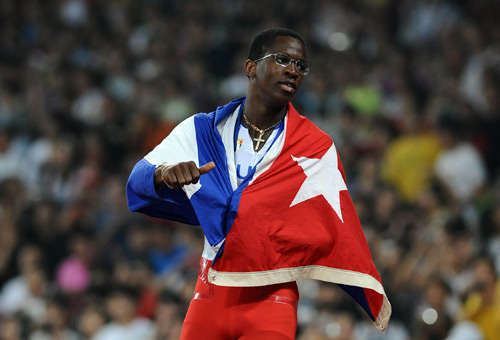 Dayron Robles of Cuba celebrates.
  (BEIJING, August 21) -- Dayron Robles of Cuba has won the Men's 110m Hurdles gold medal at the Beijing 2008 Olympic Games in a time of 12.93 seconds.
  The silver medal goes to David Payne of the United States in 13.17s and his team mate David Oliver takes bronze at 13.18s.