Photo: Cuba's Robles wins Men's 110m Hurdles gold
2008-08-21 14:49:54 GMT 2008-08-21 22:49:54 (Beijing Time) BOCOG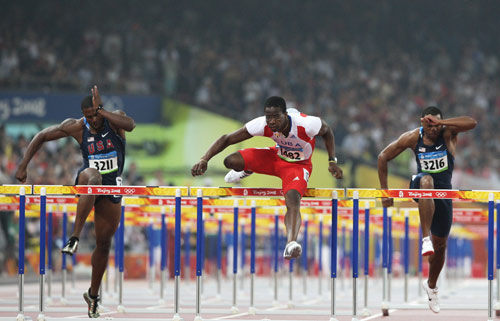 Dayron Robles(C) competes.
Dayron Robles (C) reacts after his win.
  Cuba's world record holder Dayron Robles won the Men's 110m Hurdles gold medal at the Beijing Olympic Games here on Thursday.
  David Payne of the United States took silver in 13.17 seconds, and his compatriot David Oliver won the bronze medal in 13.18.