Photo: Jamaica wins 4 x 100m Relay gold
2008-08-22 14:45:11 GMT 2008-08-22 22:45:11 (Beijing Time) BOCOG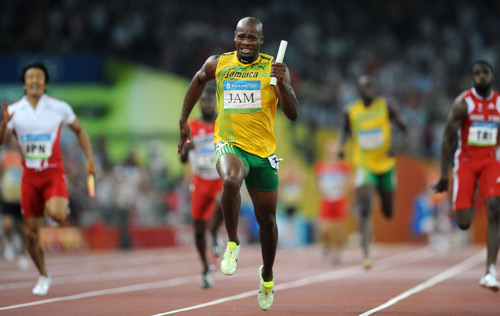 Asafa Powell sprints.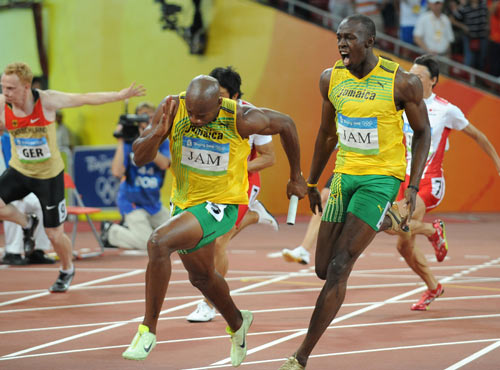 Asafa Powell (L) sprints as Usain Bolt shouts.
  Two-time sprint gold medalist Usain Bolt led Jamaica to the Men's 4 x 100 meters win with a new world record at the Beijing Olympic Games here on Friday.
  Trinidad and Tobago took the silver in 38.06 seconds and Japan won the bronze in 38.15.