Photo: Hungary beats US to win Olympic Water Polo gold
2008-08-24 11:46:58 GMT 2008-08-24 19:46:58 (Beijing Time) BOCOG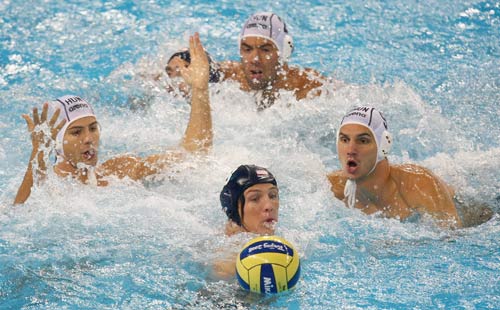 Tony Azevedo of the United States tries to move the ball out in front of members of the Hungary team.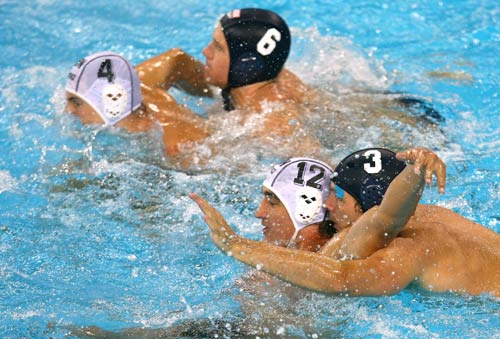 Peter Hudnut and Rick Merlo of the United States attack Denes Andor Varga and Gabor Kis of Hungary.
  Hungary beat the United States 14-10 to win the Olympic Men's Water Polo gold medal here on Sunday. Serbia beat Montenegro 6-4 for bronze.